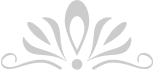 EVENTS
We already introduced to you about spring, summer, and autumn, so we talk about the winter events this time. There are many Japanese traditional and unique events at the end and the beginning of the year, so please enjoy and experience them!
Winter
Winter is the coldest season in Japan. It snows in some part of the country.
Tori-No-Ichi in November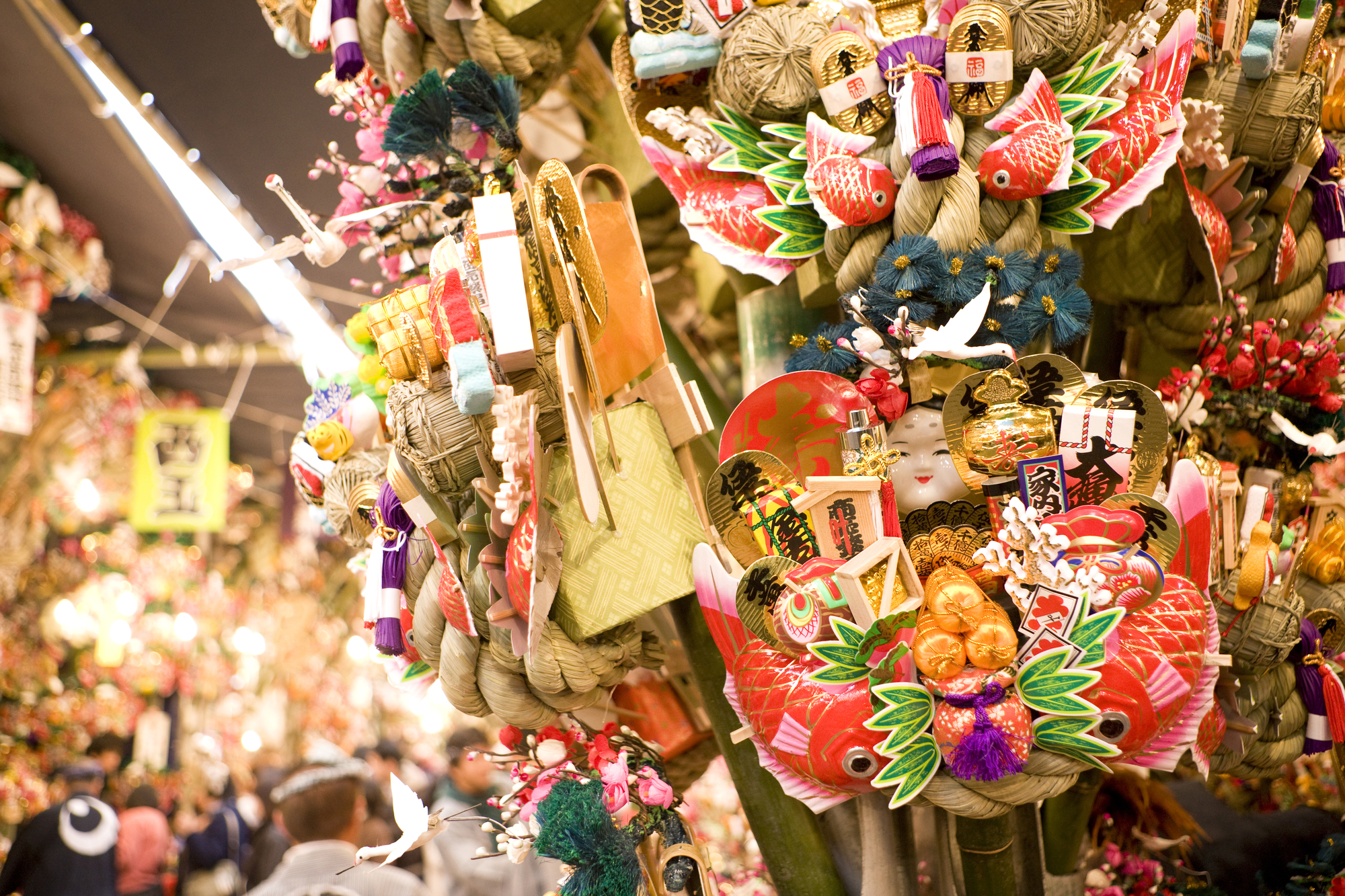 It is one of the seasonal traditions at the end of the year. If you buy a kumade rake at an open-air stall, normally the seller and buyer clap their hands rhythmically (called tejime). Companies buy a kumade rake for successful business, and individuals for good luck. In the Kanto area, this tradition takes place in shrines with a bird or an eagle.
Tori-No-Ichi:http://www.gotokyo.org/en/kanko/taito/event/torinoiti1.html
Asakusa Otori shrine:http://www.otorisama.or.jp/english.html
Hagoita-Ichi in mid-December
There are many open-air stalls selling large or small hagoita (battledores). Hagoita-Ichi is said to be originated from the wish to drive away evil spirits from girls and to bring a healthy growth to them.
Hagoita-Ichi:
https://www.jnto.go.jp/eng/spot/festival/hagoitaichi.html
Christmas – December 24th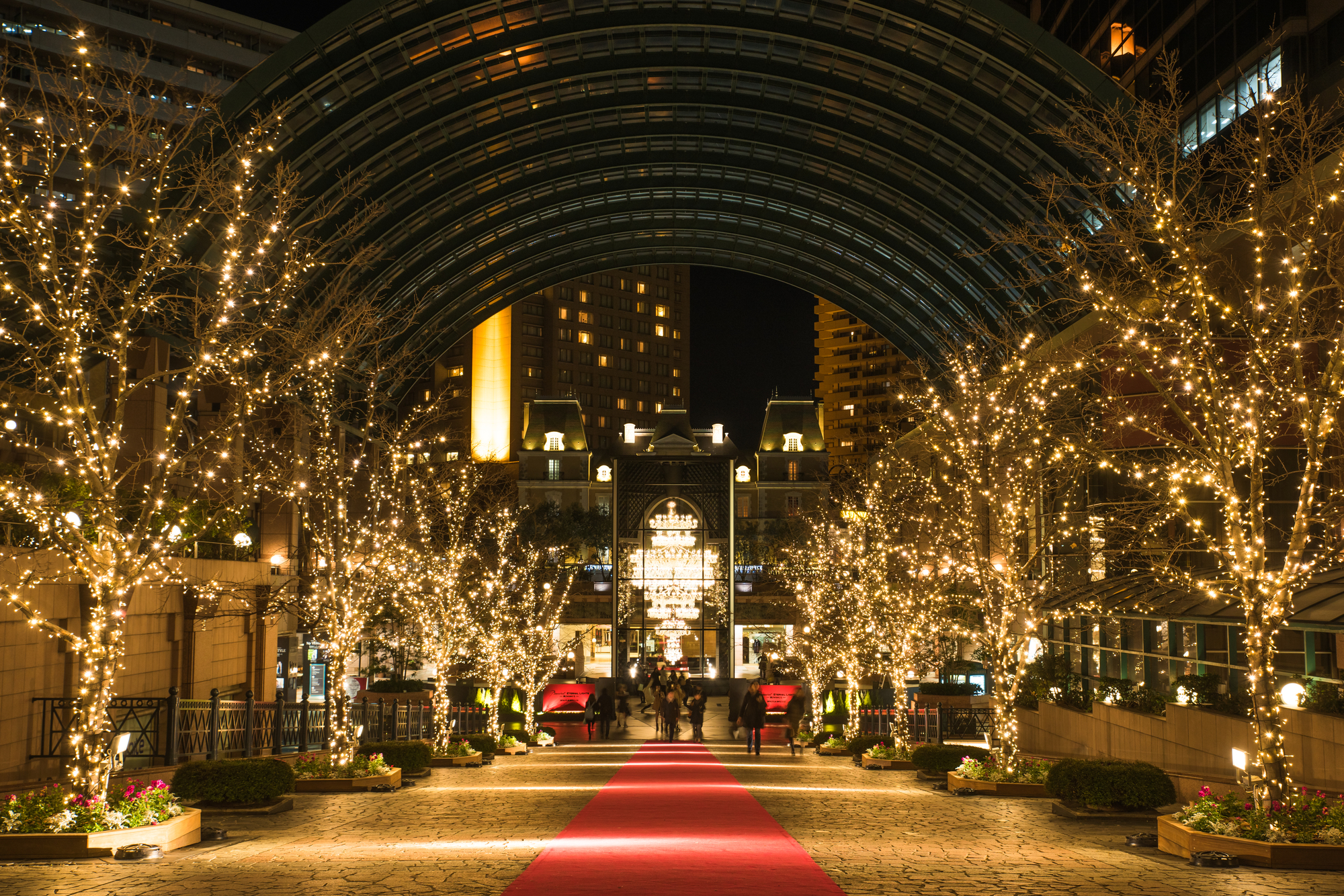 The Christmas traditions are different from Christianity, and Japanese people have a party with their family and friends or spend time with their boyfriend/girlfriend on the Christmas day. There are many places with beautiful illuminations during the Christmas season, so it is a good time to visit.
Nenmatsu-Nenshi – December 31st till January 3rd
In Japan, people eat Toshikoshi-soba on the December 31st, and Ozoni and Osechi on the New Year. Also, they visit a temple to ring the bell 108 times (joya-no-kane) on New Year´s Eve and visit a temple or a shrine for Hatsumode on the New Year. Hatsumode is to pray for good health for all the new year.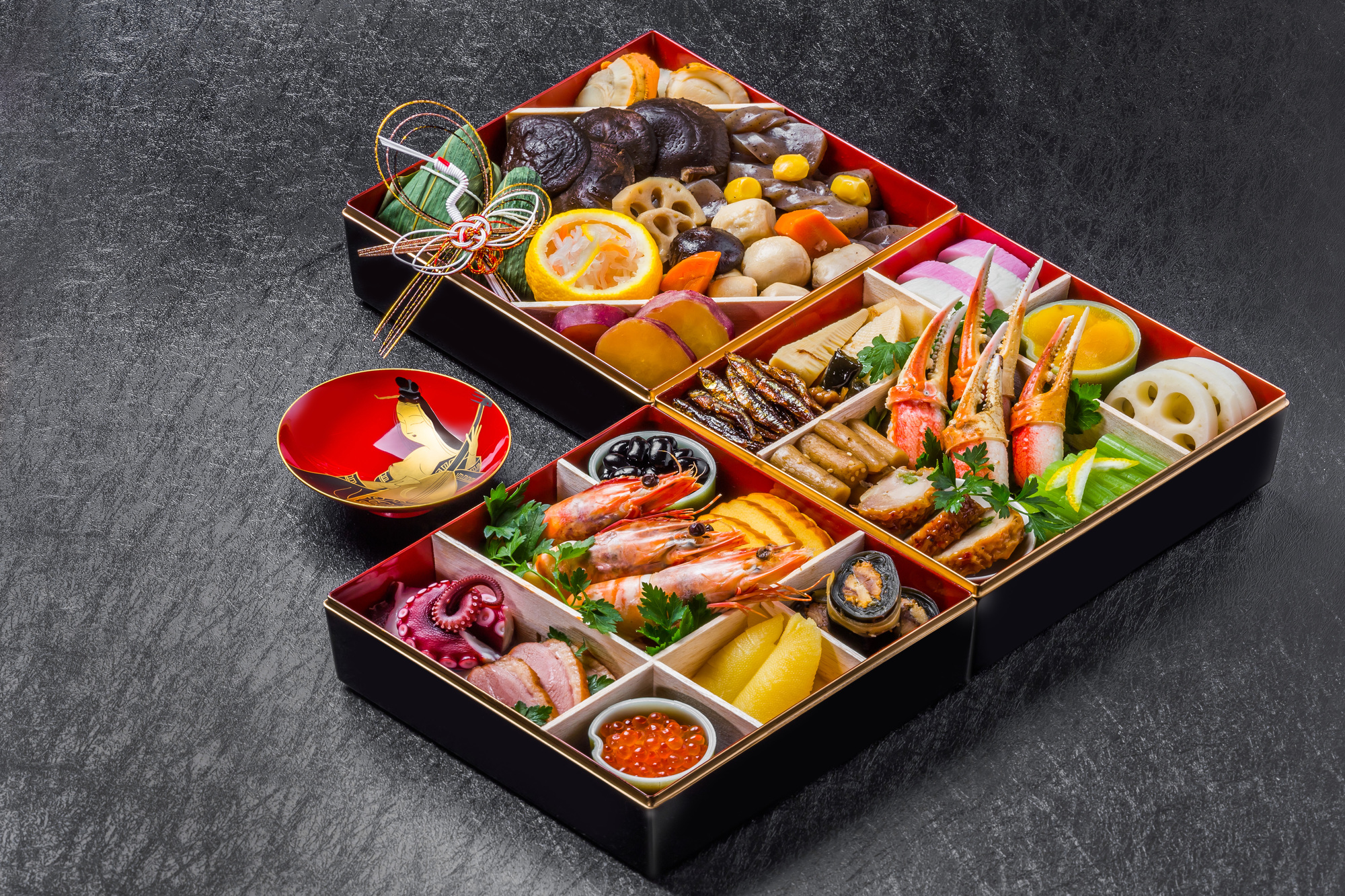 Some women wear furisode or kimno to visit shrines and temples for Hatsumode.
The most popular places for Hatsumode are Meiji-Shrine, Senso-Ji, and Kanda-Shrine where you may enjoy the Japanese traditions with many people.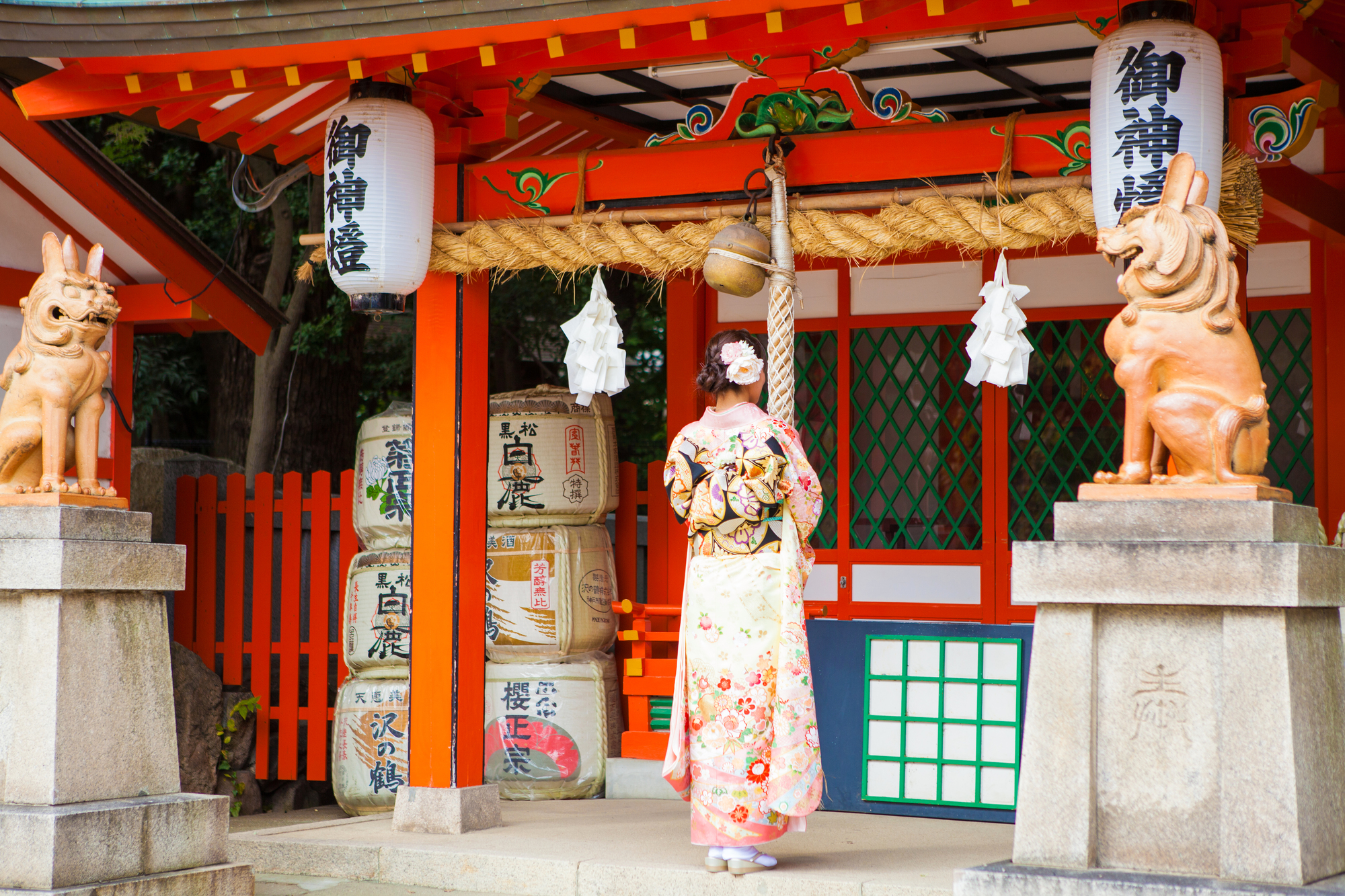 Nenmatsu-Nenshi:
http://www.japan-guide.com/e/e2064.html
Meiji-Shrine:http://www.meijijingu.or.jp/english/
Senso-Ji:http://www.japan-guide.com/e/e3001.html
Seijin-no-Hi (Coming of Age Day) – the second Monday of January
On this day, women who have turned 20 years old wear furisode and men wear hakama or a formal suit to attend Seijin-Shiki (Coming of age ceremony). The ceremony takes place at each local city office, and many of the young adults who turned 20 years old return to their hometown for this celebration.
Setsubun – February 3rd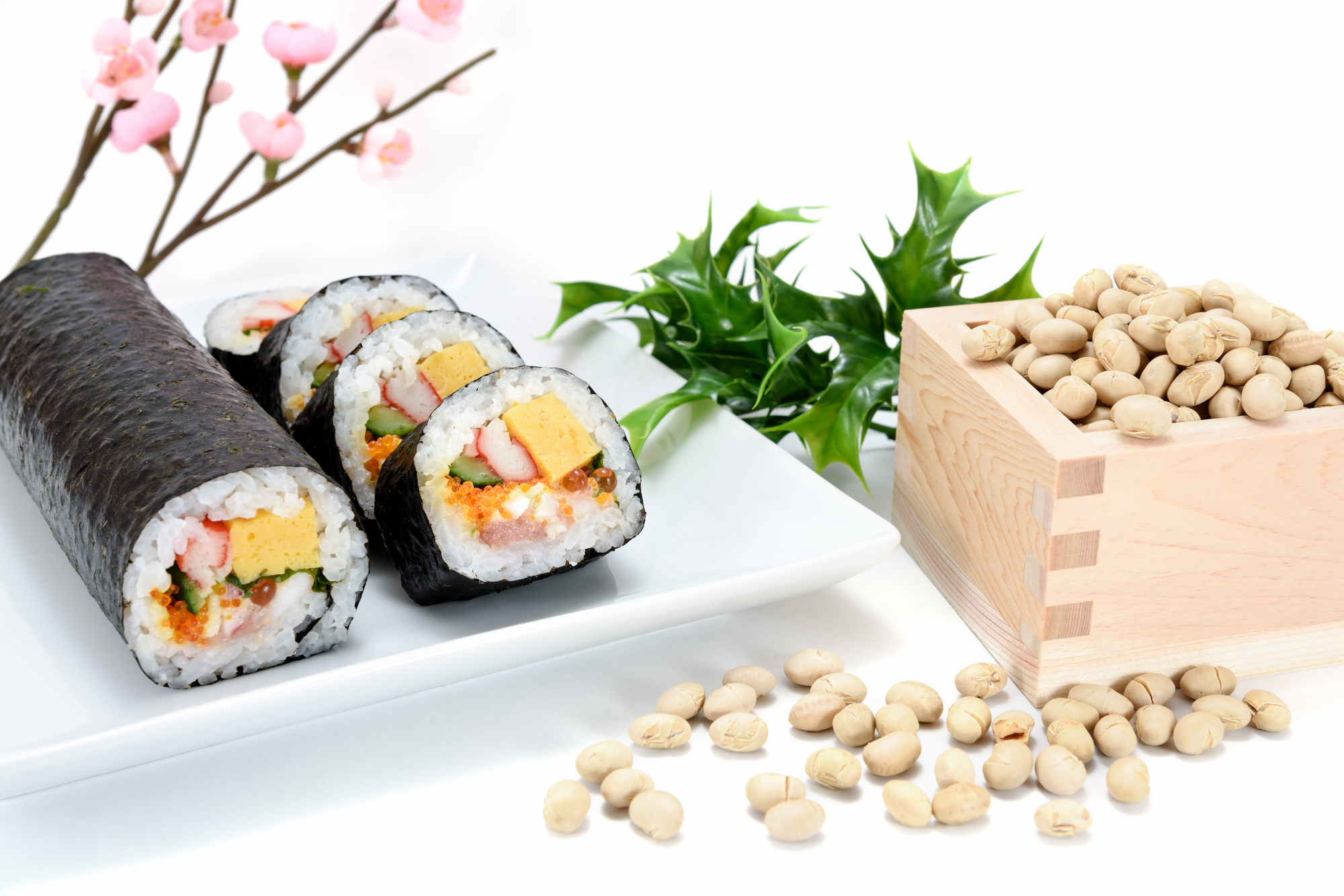 On the day before Risshun, people throw roasted soybeans while chanting "Out with evil! In with fortune!" (Oni wa soto! Fuku wa uchi!). This is to drive away the evil spirits. People also eat the same quantity of beans as their age.
Many shrines and temples have Setsubun celebration with toshi-onna, toshi-otoko, famous athletes and celebrities as guests to throw soybeans. The popular spots for Setsubun celebration in Tokyo are Zojo-Ji, Senjo-Ji, Narita-San, etc.
Some people eat rolled sushi called eho-maki, facing the year´s lucky direction.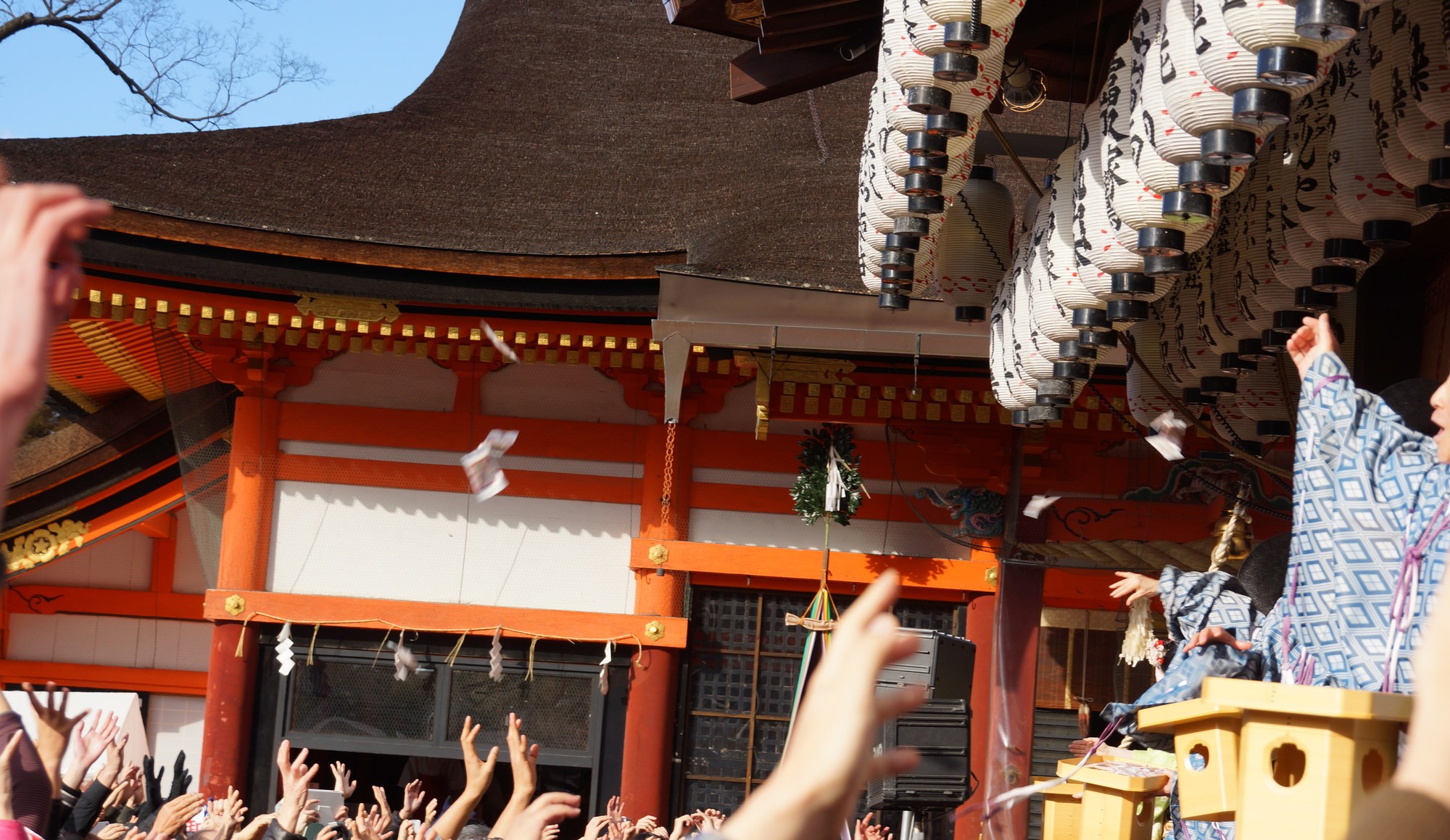 Setsubun:
http://www.jnto.go.jp/eng/attractions/event/traditionalevents/a70a_fes_setsubun.html
Zojo-Ji:http://www.zojoji.or.jp/en/
Senso-Ji:http://www.senso-ji.jp/about/index_e.html
Narita-San:http://www.naritasan.or.jp/english/
Valentine´s Day – February 14th
While a man sends flower to a woman on Valentine´s Day in USA, a woman gives chocolate to a man in Japan.
Hina Matsuri (Girl´s Festival) – March 3rd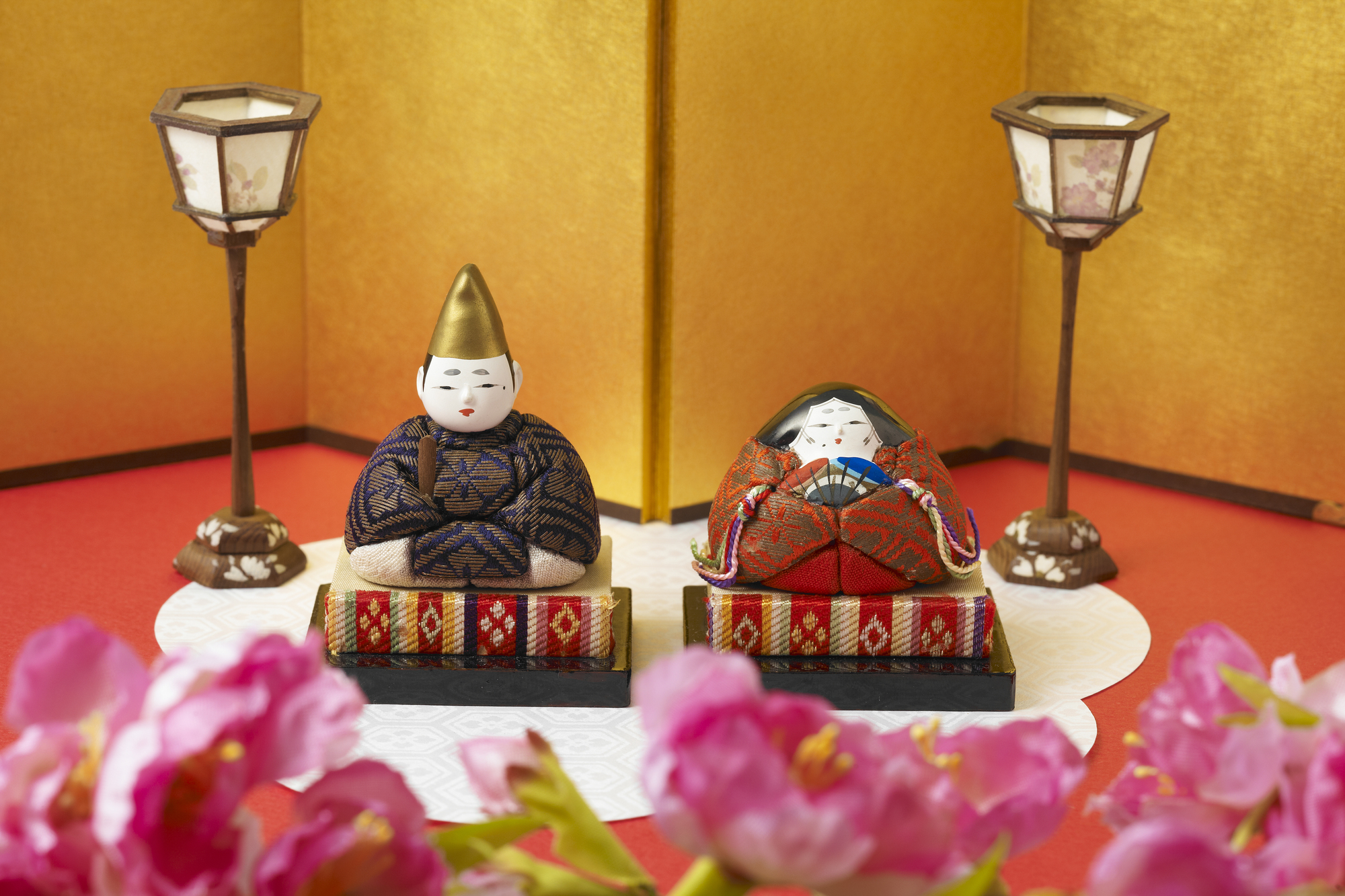 Hina Matsuri is a day to pray for the healthy growth and happiness to girls. It is also called Momo no Sekku (Peach Festival). Families display special dolls with peach blossoms and celebrate with sushi, shirozake, soup with clams, hina-arare, and diamond-shaped rice cakes.
Hina Matsuri:http://www.japan-guide.com/e/e2281.html
White Day – March 14th
As the traditions on the Valentine´s Day in Japan are very different from abroad, the White Day is a tradition unique to Japan. On this day, a man makes a present to a woman in return for the chocolate on the Valentine´s Day.
Graduation ceremony in March
A graduation ceremony takes place in March in most of the schools.
Final remark
How did you like the Japanese events throughout the year that we presented to you here? There are many seasonal events. Please enjoy these Japanese seasonal events when you visit Japan.
Related Entry
Tags